Little Otchan Shepherd Hut
Little Otchan Shepherd Hut, Hall Farm, Halsham, Hull, East Yorkshire HU12 0BU
Quaint shepherd's hut glamping beside a beautiful pond in the East Yorkshire countryside.
This information was supplied by Little Otchan Shepherd Hut
Nestled in the idyllic and unspoilt East Yorkshire countryside our bespoke Shepherd Hut offers memorable and unique accommodation in East Yorkshire. The hut is located half a mile away from our own family run brewery, there you will find our onsite shop stocking perfectly crafted ales and also discover how the Little Otchan Hut gained its name. The chances for wildlife and bird spotting are plenty: Kestrels, Greater Spotted Woodpeckers, Skylarks, Roe Deer, Hares, Buzzards and of course Hedgehogs are all a common sight near the hut. In the summer month's swallows and house martins use the pond as a drinking destination plus they use mud from the banks of the pond to help make their nests. Dragonfly, Damselfly, Peacock, Red Admiral, Painted ladies, Meadow Browns butterflies are all seen feeding on the Oxide Daisies and Red Campions that surround the pond. This truly creates an idyllic and beautiful away from it all atmosphere.
Gallery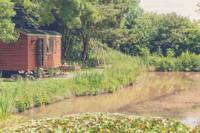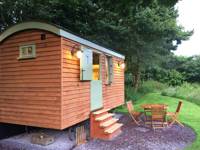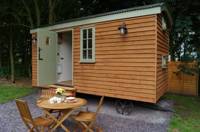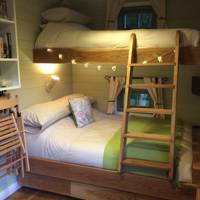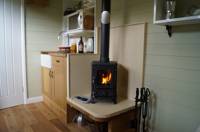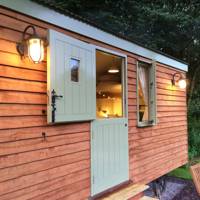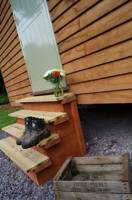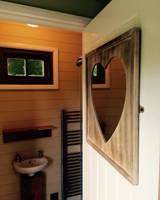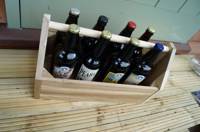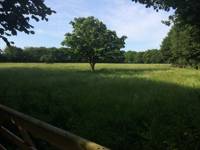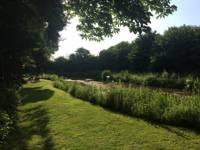 Book glamping near Little Otchan Shepherd Hut